The security options allow you to protect your Beesbusy account and your projects data.
Session security
Go to Profile > Subscription parameters > Sessions security.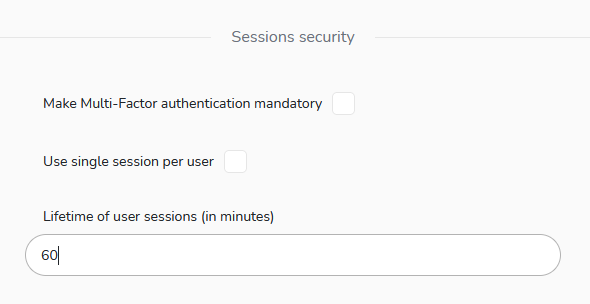 As for all subscription parameters, it is the licenses administrator who manages the sessions security for the whole perimeter of his subscription. His choices will therefore apply to all members licensed under his subscription.
This section has three points:
Make multi-factor authentication mandatory:
This is the double authentication with a smartphone.
By checking this box, the subscription administrator can impose double authentication on all the beneficiaries of his licenses.
To add a new authentication device, go to Profile > Information.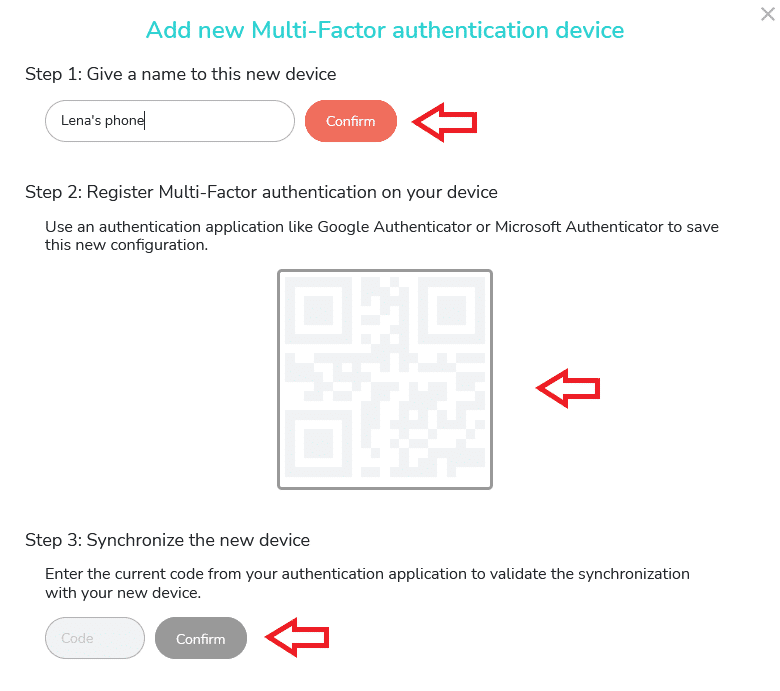 Step 1: Give a name to the device you connect to the Beesbusy account.
Step 2: To scan the QR code, you have to download an application on your smartphone, you have the choice between:
– Google authenticator
Or
– Microsoft authenticator
These two applications are free. They will allow you to authenticate yourself when you connect to your Beesbusy account.
Step 3: After registering the multi-factor authentication on your device, you will have access to a 6 digits code which will be generated every 30 seconds.
On Beesbusy, enter the 6-digit code you have through the authentication application.
In case the administrator removes the mandatory double authentication on the perimeter of the subscription, this does not cancel the link that has been created between Beesbusy and the devices chosen by the members. The double authentication is still active for each of them, and if they want to get rid of it, they have to go to their Profile > Information and delete the device registered for the double authentication with this button

.
Good to know:
– It is possible to have several devices for double authentication. To do so, go to Profile > Information > Multi-Factor Authentication and add an authentication device:
– It is possible to impose double authentication even if the administrator of your subscription has not made it mandatory. In this case, only your account will be impacted by this choice.
Use only one session per user:
If you depend on the subscription, you will not be able to have several Beesbusy sessions opened with your same account. For example, you will not be able to have your profile opened on your smartphone and opened on your computer at the same time…
The last opened session will close the other sessions, if they are still open.
Lifetime of user sessions (in minutes):
You can enter a time value, expressed in minutes. In case of prolonged inactivity of the duration that you will have chosen, the concerned member is disconnected from Beesbusy.