Add an attachment
You can add one or more attachments to a task (document, photo, PDF…). Access the detail panel of the task in question by clicking on it.
Task > What tab: click on the "Add an attachment" button and select your document: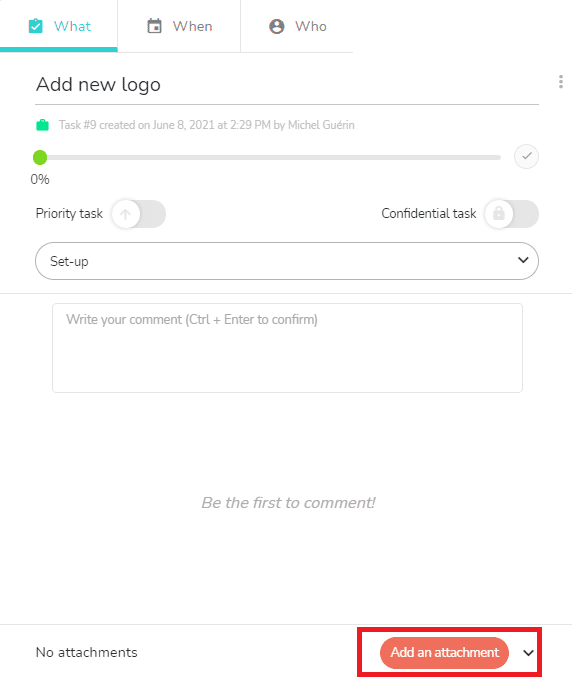 After being uploaded, the attachment will appear at the bottom of the task details panel:

In the What view, when a task contains an attachment, an 

icon is displayed: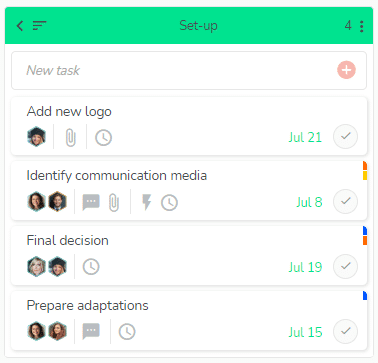 Note1: An attachment can not exceed 100 MB, but you can add as many attachments as you want.
Note 2: The addition of attachments is reserved for users with a subscription. However, users with a Free count can download attachments.
Preview an attachment
Click on the menu button at the bottom right in the task details:
In the attachment menu, click on the attachment title: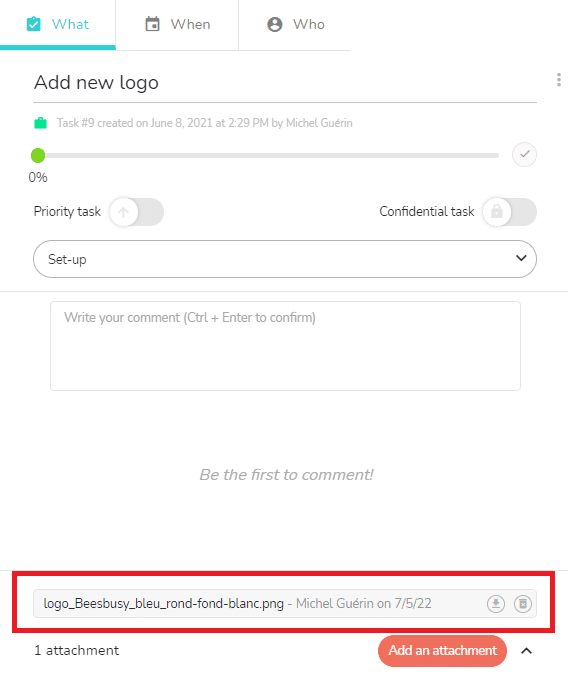 The document preview is displayed on the screen: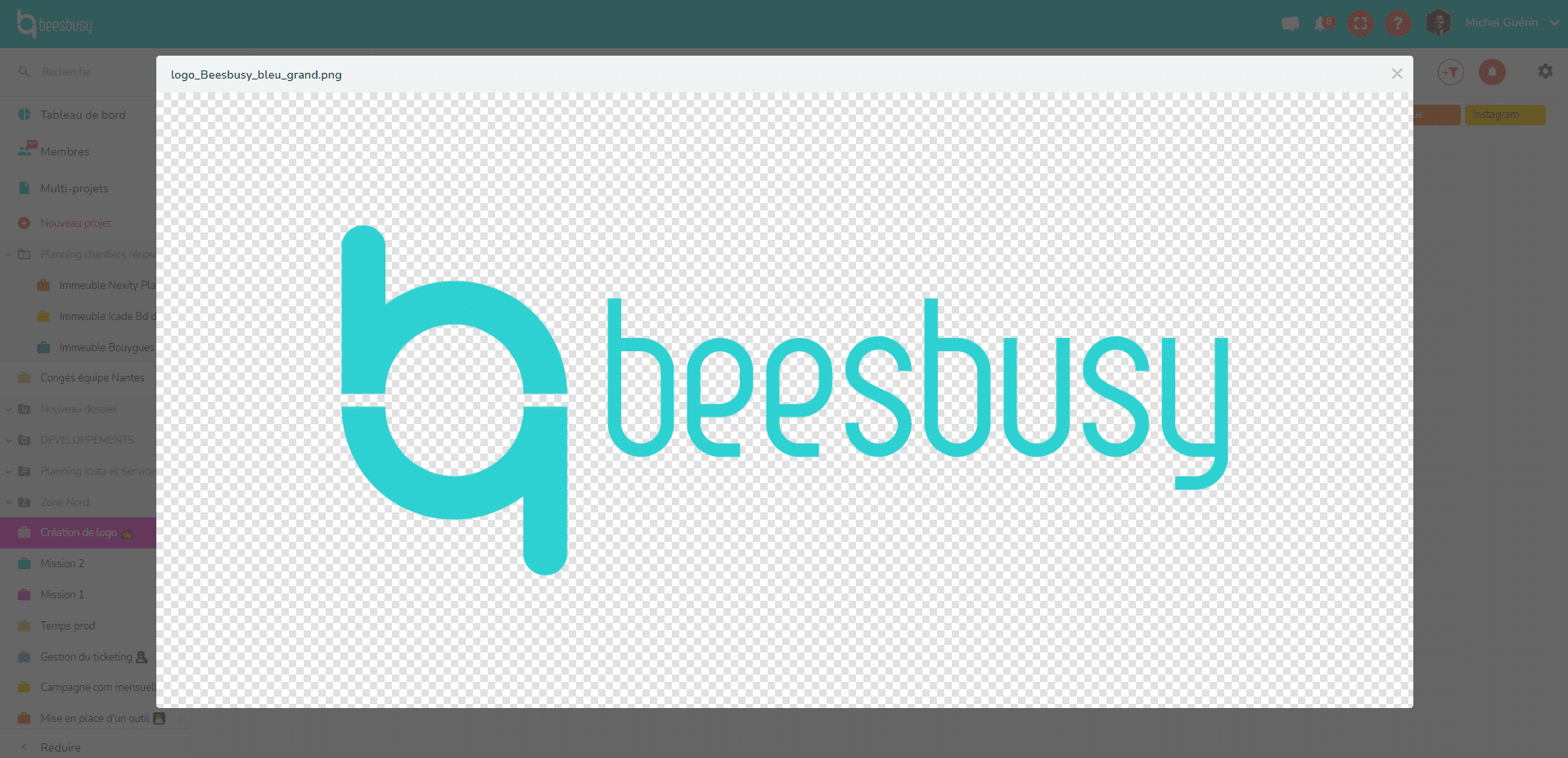 Note 3: only some document formats allow previewing:
bmp    image/bmp    ✓
htm    text/htm        ✓
html    text/html    ✓
jpg    image/jpg    ✓
jpeg    image/jpeg    ✓
pdf    application/pdf    ✓
png    image/png    ✓
tiff    image/tiff    ✓
txt    text/plain    ✓