By clicking on a task, you access more details regarding the task. This panel is divided into 3 tabs: What, When and Who.
In this article, learn about the features available on the Who tab.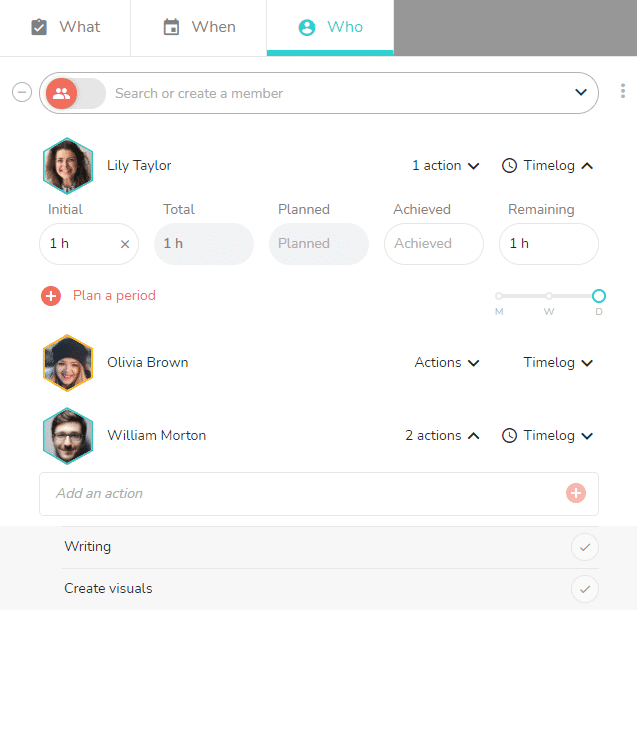 Click on the feature that interests you in order to read a detailed article about the feature.
Note: To exit the task detail panel, click just outside of it.