To access your statistics, go to Dashboard > Individual, then toggle the button 

 located at the top of the page.
Using the filters 

 located in the top right corner, you can choose for which type(s) of project(s) you wish to display statistics: your professional projects, your personal projects, or both.
The statistics of your professional projects are in purple
The statistics of your personal projects are in beige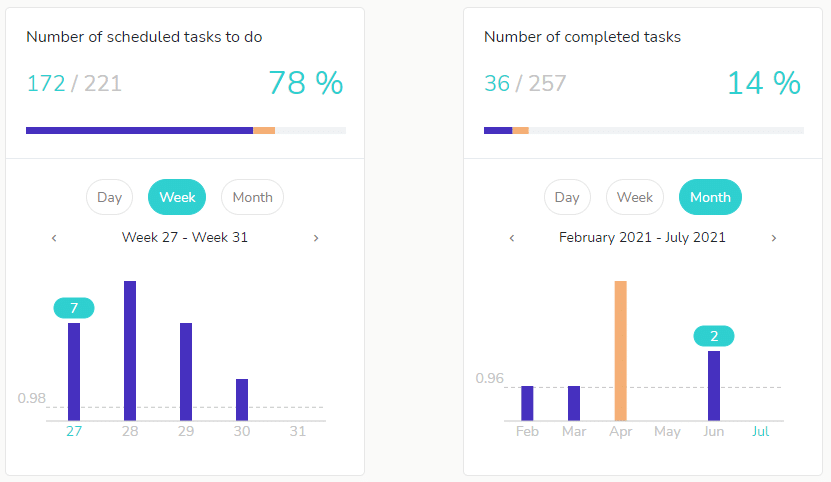 You can adjust the settings of some statistics in order to choose a time frame (day, week, month) and use the arrows to display the period that interests you.
Statistics can be useful to help you understand and improve your organizational skills (your usual work pace, your professional/personal balance, etc.)
Statistics are available on the web version and in the Beesbusy mobile application.