To finish 2019 on a very positive note, we are happy to announce that highly expected features are now live:
recurring tasks
display of tasks' statuses in planning views
duplication of shared projects
Recurring tasks
You can now schedule tasks that have to be carried out on a regular basis.
Go to the task's details to access the "recurrence" feature. You can customize the settings (frequency, number of occurrences…) in the task details and you will see these tasks in the planning views.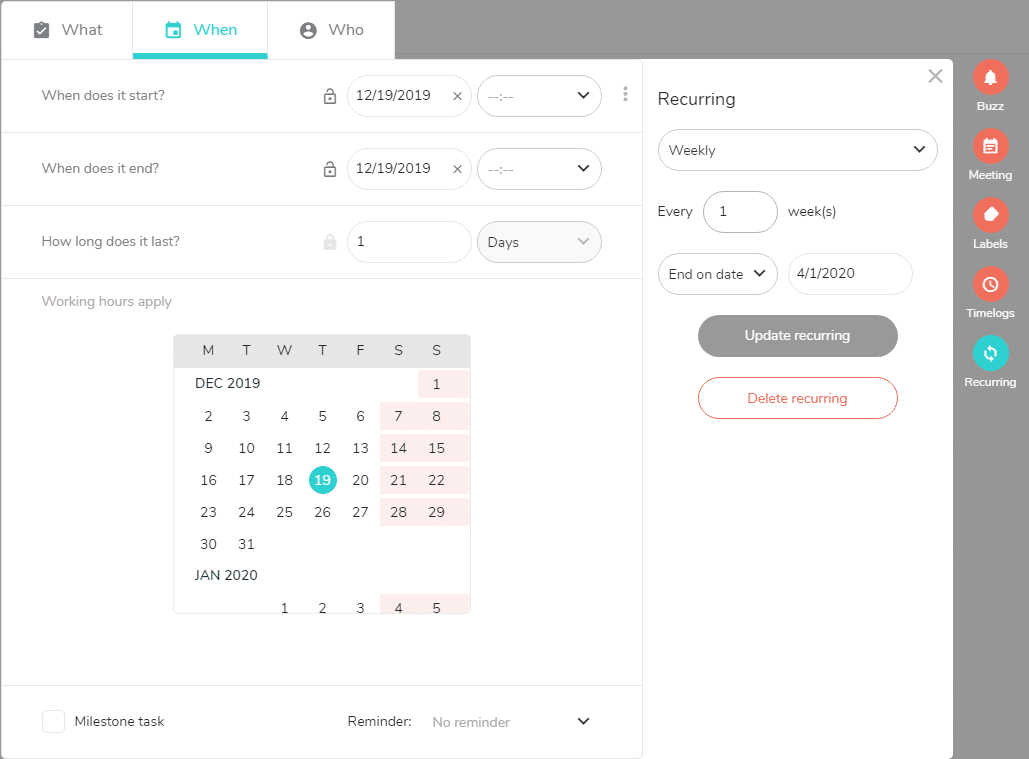 Tasks status
In the planning views, (When, Who, Multi-projects), we have updated the color-coded tasks' statuses. There are four colors: red (late), orange (in progress), gray (to come) and green (completed). In the project's settings, you can choose if you want to increase the display of these statuses (two stripes on either sides of the tasks).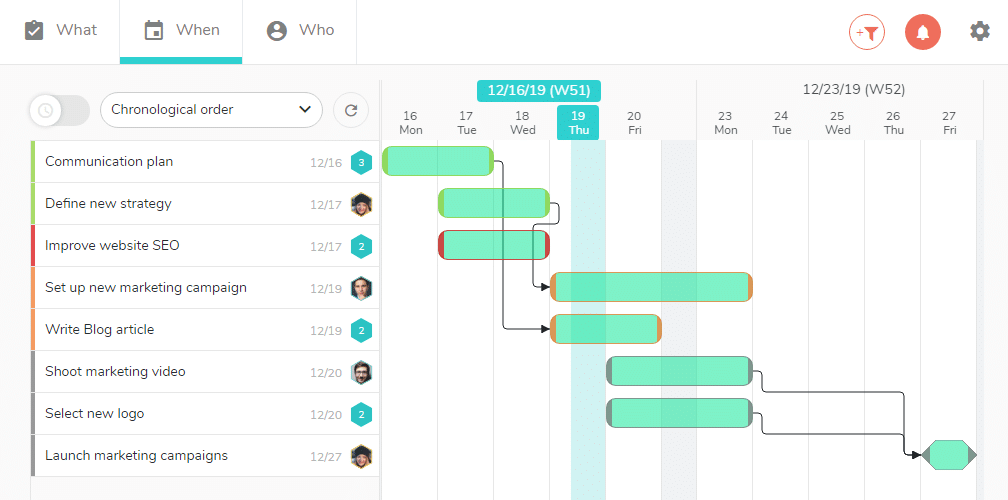 Duplication of shared projects
You can now duplicate projects even if you are not the creator. Any member of the original projects who is not part of your team will not appear in the duplicate project.
All of this should help you plan 2020 in the best way possible.
Our whole team wishes you Happy Holidays!