The concours Start me Up contest by Enedis
Enedis Brittany organizes this contest for startups or innovative SMEs in the West of France. Its goal is to highlight the creativity of these companies, by allowing them to materialize and to experiment their solutions in the context of digital and energy transformation in an industrial environment.
To participate, it is necessary to offer solutions for Enedis customers and / or employees. Each year, a theme is decided according to feedback from employees regarding their needs. For 2019, the theme was "Time Saving".
Enedis offers the winner the possibility to experiment the implementation in their teams as well as a financial prize to help support this implementation.
This competition unfolded in two stages. We first passed a pre-selection on the basis of a written questionnaire. We were selected from about twenty candidates to present our project to a jury.
The jury prize
Beesbusy at Village by CA
Last Friday, we left for Rennes to present Beesbusy to the jury. We chose to focus our presentation on a demonstration of the tool and its features, imagining its use by different Enedis employees, and in different situations, such as working from an office and working in the field.
The awards ceremony took place at the end of the day. The first prize was awarded to Askelys, a search tool for databases. We congratulate them for this great success.
Only one prize was supposed to be awarded, but following the deliberations, they decided to award a special jury prize. To our delight, Beesbusy won this award!
We got the support of different members of the jury who were able to project themselves into a concrete and rapid implementation of Beesbusy. They immediately saw the positive impact of the tool for the organization of their teams on a daily basis. The jury also highlighted the quality of our presentation. We have indeed won the title of "best pitch" by offering a synthetic demonstration of the tool centered on the needs of the user.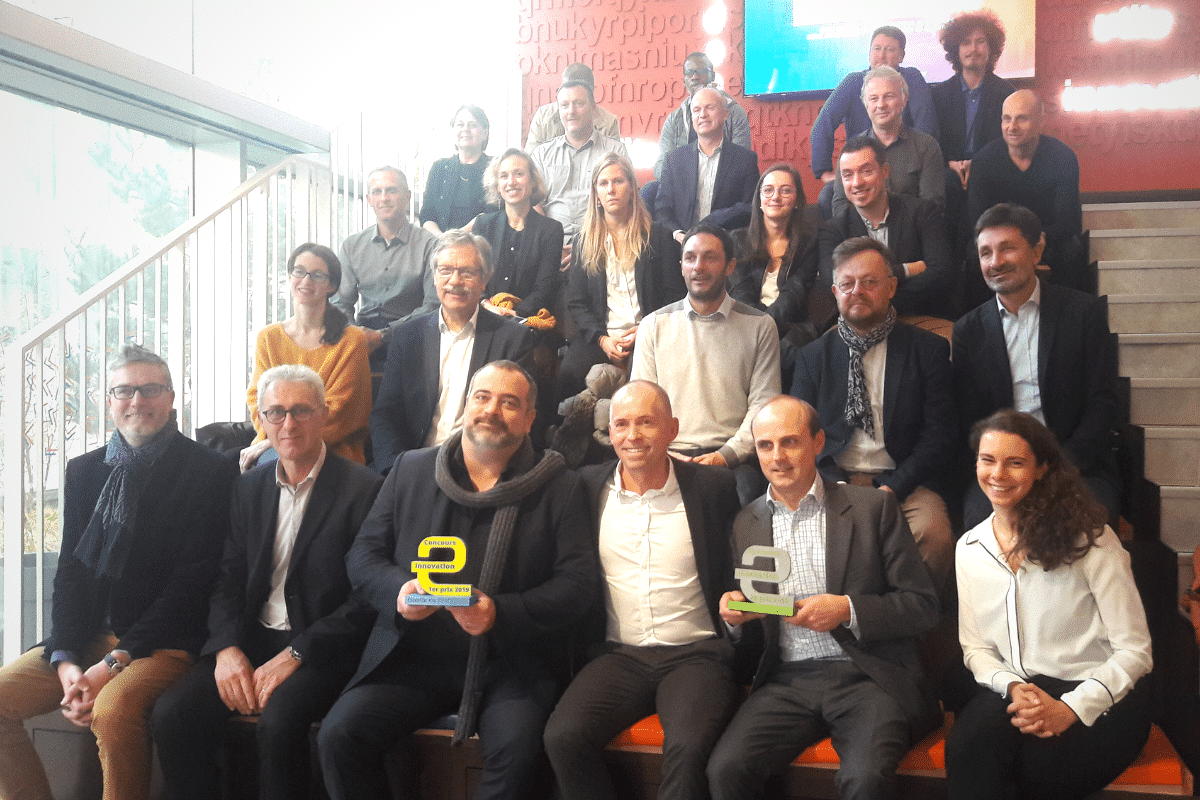 The awards ceremony
Beesbusy and Enedis
So, what does this mean for Beesbusy?
First of all, we will be able to work first of all on the implementation of Beesbusy in an Enedis team. This will allow us to continue to develop Beesbusy by relying on feedback from these new users. With the support of this large group, we hope to continue our progress.
We therefore thank Enedis Brittany for its support, the Village by CA for its welcome and all those who have shown their support.
See you soon on Beesbusy!